Warning: include(__headcodeinject.php): failed to open stream: No such file or directory in C:\HostingSpaces\admin\ausmbs.com.au\wwwroot\index.php on line 130 Warning: include(): Failed opening '__headcodeinject.php' for inclusion (include_path='.;C:\php\pear') in C:\HostingSpaces\admin\ausmbs.com.au\wwwroot\index.php on line 130 
Invoicing
When you partner with Australian Medical Billing Service, your invoicing is straight-forward and efficient. Visit the Registration Page where you can download claim forms that are simple and easy to use.
Send through patient information for claiming by email or fax
We input relevant data
Our sophisticated medical software is able to verify patient information prior to processing, which decreases rejection from the Health Funds, and Medicare
If any of the patient information is incorrect we follow this up prior to processing
We send invoices directly to participating Health Funds, Medicare and DVA utilising ECLIPSE (electronic claims lodgement). This technology facilitates faster payment and increased cash flow
Most claims are paid within 3-7 days for those health funds registered to use ECLIPSE
Payment is made directly into YOUR OWN BANK ACCOUNT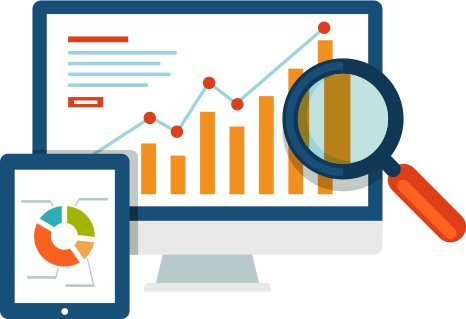 Benefits we offer
No Gap
This is when there is no difference between your fee and what is reimbursed to the patient by Medicare, with or without private health fund cover. There is no 'out of pocket' charged to the patient. We process and submit one account direct to the health fund. Informed Financial Consent is NOT required.

You may choose to register with the individual health funds for 'no gap' or 'known gap' schemes. Registered Gap Scheme Providers receive 20-50% above the MBS fee without the patient being charged a gap. Your fee is then set by the health fund. All health funds differ. You may choose to participate in these schemes on an individual basis, but must be registered to take part.
Known Gap
Two accounts are processed. One account is submitted to the health fund, and an account is also sent direct to the patient for the 'out of pocket' expense.

We strongly recommend that the patient PRE-PAYS the known gap PRIOR to their procedure.
Informed Financial Consent is required. It is your responsibility to ensure that the patient is informed of costs and signs acceptance prior to the procedure, where possible. You can download an Informed Financial Consent form from the Registration page.

Not all health funds offer a Known Gap for Anaesthetists or Assistant Surgeons.

Private Health Funds that do NOT offer a known gap include: HBA, HCF, MBF, MBF Alliance, NIB.
Bulk Billed
Direct Patient Account
One account is issued directly to the patient. Informed Patient Consent is necessary. The patient is issued a receipt to take to Medicare. This is for patients who do NOT have private health fund insurance.
DVA
You will need to be registered as a DVA provider prior to commencement of treatment. Veterans must have prior approval from DVA before admission to private hospital for surgery or treatment. DVA reimburses 100% of MBS for standard providers, and a higher % for 'No Gap' providers.

Gold Card Holders: can be treated in public or private system.

White Card Holders: are entitled to specific treatment only, this should be checked prior to consultation.
WorkCover
An ABN is required when submitting a WorkCover claim. These bodies have their own fee structure, and payment is slower.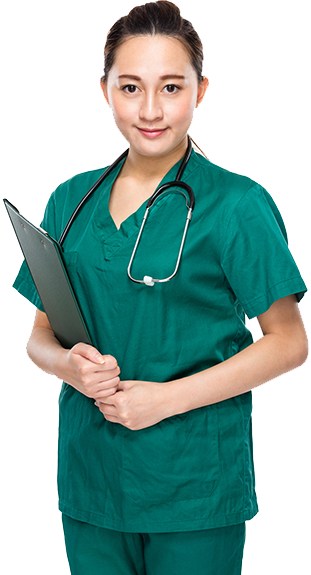 For more information on Australian Medical Billing Service and how we can help you, please contact us.
Contact Us
Fees
We have a volume based schedule of fees:

5% + GST for billing processed 0-$100,000
4% + GST for billing processed $100-500,000
3% + GST for billing processed over $500,000

This includes health fund registration, obtaining IFC, arranging Pre-Payment of Known Gap or full amount, data entry, following up any rejected claims and resubmitting, following up any outstanding payments and monthly reporting.

There is a minimum fee of $12.50 per invoice.

REGISTER NOW
---

ADBX Version: [2018.18.2] Upgraded On 2018-08-29
built by dataNdesigns.com.au
dataNdesigns
|
Systinct
|
ADBX

Refferrer:

Your IP: 34.239.150.57





Warning: include(__footcodeinject.php): failed to open stream: No such file or directory in C:\HostingSpaces\admin\ausmbs.com.au\wwwroot\index.php on line 241 Warning: include(): Failed opening '__footcodeinject.php' for inclusion (include_path='.;C:\php\pear') in C:\HostingSpaces\admin\ausmbs.com.au\wwwroot\index.php on line 241